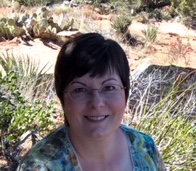 About Me
Hello, and welcome! Let me share a bit about myself . . . I am an intuitive practitioner, grounded in the alternative principles of energy healing practices as well as the field of Coaching. My unique combination of skills allows me to provide services in a knowledgeable, compassionate, and effective manner achieving positive results.
After 30 successful years in the corporate world, I chose to follow my passion of assisting others through coaching, healing, and teaching.
Having made a loving commitment to continue improving my own life's journey, I include my own experience when working with and helping others. I approach all situations from a holistic perspective, considering the physical, emotional, mental and spiritual aspects.
It is a privilege to walk along side you on your journey toward health, happiness, and fulfillment!
Education and Certifications
Quantum Success Coaching Academy
Graduated in 2018, I am a certified transformational life coach and Law of Attraction coach.
Arcing Light Healing Modality
Certified in 2011, I am a Teacher and Practitioner of Arcing Light Healing Energy of the Divine Feminine. In addition, I was appointed Teacher of Teachers in 2015. I teach all three levels: Self-Healing, Practitioner, and Teacher.
Art of Feminine Presence
Certified in 2020, I am a teacher of the beautiful practices of the Art of Feminine Presence.
Ordained Minister
Ordained in 2014 in the Universal Life Church, my focus is assisting others to discover the divine light within them. I am devoted to the honoring of the Divine Feminine, and wish to bring knowledge and understanding regarding the balance of both the Divine Masculine and Divine Feminine.
Angel Intuitive
I had my first conscious connection with the angelic realm at the age of 9. Since then I have developed a deep relationship with them, especially now as they are also my business partners! I received my Oracle Reader certification through renowned angel experts Doreen Virtue and Radleigh Valentine.
On a personal note, I am happily married to the love of my life, Ron Lindsey! We enjoy our children and grandchildren whenever possible. We love taking drives in the country and exploring new places and discovering new things!