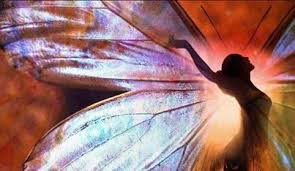 Are you a woman who desires to live a happy and fulfilling life, but are struggling with emotional pain, are feeling as if you are not seen or heard, are experiencing low self-worth, and/or are living with stress and burnout?
As your Coach, I will assist and support you as, together, we navigate a path of greater awareness, transformation, discovery, and embodiment of the confident, joyful, and passionate woman you desire to be!
Coaching is done "in the moment" so every session is directly related to what you are currently experiencing, and we focus on what you desire to create. Are you unsure if life coaching is the answer? Contact me for a complementary discovery call to see if coaching is right for you!
So, are you ready to break free so you may be, do, and have the happy, rewarding life you are meant to experience?
YOU ARE SO WORTH IT!
Sign up for your complementary discovery call today!
RATES AND SCHEDULING
| | |
| --- | --- |
| Individual Session (approx. 60 minutes) | $ 75.00 |
| Three Session Package | $ 210.00 |
| Six Session Package | $ 450.00 |
| Twelve Session Package | $ 840.00 |
| Annual Mentorship | $ 1,600.00 |
Payment options: cash, check, credit card, or PayPal.
How do I schedule an appointment?
To schedule, please call or text me at (928) 273-8447 or send an email to onangelswingshealing@gmail.com.
Life Coaching is currently available via Zoom or via telephone.
TESTIMONIALS
I highly recommend working with Peggy. I've achieved challenging life "re-creation" objectives in retirement, improved personal and professional relationships, and found greater balance in my life. Her techniques allow my strengths to be realized, my journey to be appreciated, and a greater sense of purpose to be obtained. I am a more confident and fulfilled individual today as a result of Peggy's coaching."
Angie B. Oden, Arkansas
"I have had the pleasure to work with Peggy as my Life Coach for the past 8 months. Through her kind attention and guidance, I have been able to work through some things that I kept putting off. Peggy gave me other ways to address the areas in my life where I needed to make changes. But most of all, Peggy's coaching has helped me transform into becoming who I truly am and to reclaim my personal power! I highly recommend her!"
Diane B., Oklahoma City, OK