And what can it do for you?
Energy healing assists in the release of emotional and mental tension and supports the body's own physical healing capability.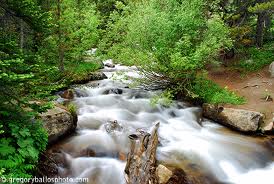 The human body's energy is like a free flowing river. Occasionally a rock, or perhaps a boulder, falls into the river making the flow of water more difficult. These blocks are human fears, worries, anger, etc., and each rock builds upon the others that have fallen in. Soon there is only a trickle of water running in that once beautiful flowing river. And so it is with the energy that flows through the human body. When our energy field gets out of balance, dis-ease can result.
Energy healing (or "energy work") clears the body of "blocks" that are hindering physical, mental, emotional and spiritual health. It allows the river to flow once more, and for vitality to be restored.
Every human being is unique and precious, and each person deserves happiness and well-being. Energy healing sessions can support you as you reclaim your health and vitality - feeling clear, centered, happier and healthier!