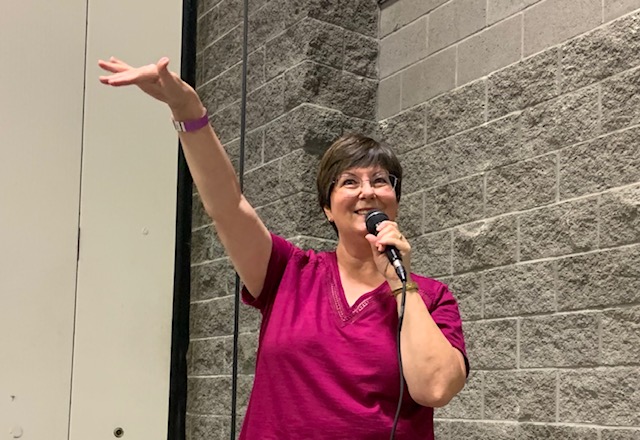 There has never been a more important time for women to heal the wounds of the past and to uncover the hidden potential to live the lives of their beautiful, most authentic selves! These Retreats and Workshops are offered to assist women to navigate the journey of life, to discover their passion and purpose, and to live with joy and wonder in their daily lives.
Although these events are given at various times throughout the year, it is my pleasure to coordinate private events with those who are interested in hosting a retreat or workshop in her area. (Please contact me at (928) 273-8447 or via email at onangelswingshealing@gmail.com to discuss your thoughts!)
RETREATS
"Transcend Life's Challenges and Awaken into Joy"
Every woman has the God-given right to live passionately and vibrantly!
As true as this statement is, most of us are struggling to do so. All women experience challenges, some of which have long term effects on their lives, causing suffering in body, mind, and soul. You name it: divorce, death of a loved one, losing a job, debilitating disease, financial struggles, and even burn-out and stress! Through it all, their hearts still long for joy.
How would you feel if you were free from the shadows of these challenges in your life? What would your life look like? Where would life take you? Who would you become?
If you resonate with any of these questions, I hope you will consider joining me in a beautiful, sacred retreat with other women who also wish to move beyond their troubles and into peace and joy!
In this retreat you will have an opportunity to:
~ Release the grip of the experiences of your past so you may become renewed as you look forward to your future
~ Transform by moving beyond your old mindset into beliefs that affirm the possibilities and positive attributes you wish to exemplify
~ Discover the beautiful essence of who you truly are and recognize your intrinsic value
~ Embody your own beautifully unique qualities while crossing the threshold to living a purposeful, joyful life
More retreats are under development! Stay tuned!
WORKSHOPS
"Power and Presence: Reconnecting with your Feminine Essence"
In the pursuit of a career, or having to take care of so many people around them, many women have disconnected from their feminine essence and their personal presence without realizing it. This affects everything. From being able to attract and keep a passionate lasting love, the state of our health, fulfillment in our work, and to the unfortunate situation or women competing against women everywhere.
What is "FEMININE"? The Feminine Essence lives inside every woman. It's an energetic, empowering, and magnetic quality that has nothing to do with the way you look on the outside. When a woman embodies her feminine essence she does not need to project a powerful persona to attract the respect and attention she wants. She becomes attractive, radiant, sensual, and grounded.
What is PRESENCE? There are women who walk into a room and are noticed by many. They have an air of confidence about them that is attractive. There are others who frequently comment that "no one remembers I was even there." One has 'presence', one does not. Presence makes people feel more attracted to you and trusting of you.
Discover tools you can use to:
~ Develop a physical and energetic presence that attracts the attention you want: personally and professionally.
~ Feel more comfortable with your sensuality, and with receiving positive attention.
~ Experience more passion in your life.
~ Be more at ease setting clear boundaries with others.
~ Learn to follow your "higher guidance" rather than always pushing to make things happen.
~ Look and feel more confident and radiant when you walk into a room.
"The Essential Laws: Creating the Life You Want to Live"
We all desire to live joyful, fulfilling lives, but often times that is not what we experience. What if I told you that YOU are a powerful co-creator who can use thought and imagination to build the life of your dreams? The Seven Essential Laws help you do just that.
It is not necessary for even one other person to understand the Laws of the Universe or the processes I am offering here in order for you to have a wonderful, happy, productive life experience . . . for you are the attractor of your experience. Just YOU!
So, come join me in discovering the power of the Seven Essential Laws!
~ The Law of Attraction
~ The Law of Deliberate Creation
~ The Law of Allowing
~ The Law of Sufficiency and Abundance
~ The Law of Pure Potentiality
~ The Law of Detachment
~ The Law of Polarity
"All about the Angels: Learn about these heavenly beings and how to work with them"
If you're like me, you believe in the presence of the angelic realm. The angels and archangels are God's messengers, and their sole purpose is to assist humanity and the earth.
Each and every person has a guardian angel that remains throughout one's entire lifetime, so we are never alone! The archangels have specialties (helping us with protection, healing, communication, abundance, and so on) and their gifts are incredible blessings to our lives.
Please join me in discovering the many facets of these beautiful heavenly beings, what role our guardian angel has, and what magnificent power and assistance the archangels provide us! You will learn about Archangel Michael, Archangel Raphael, Archangel Gabriel, Archangel Ariel, and so many more!
The angels wish is to bring you profound peace, but you must invite them in!
SPEAKING ENGAGEMENTS
I am available to speak at your next women's gathering!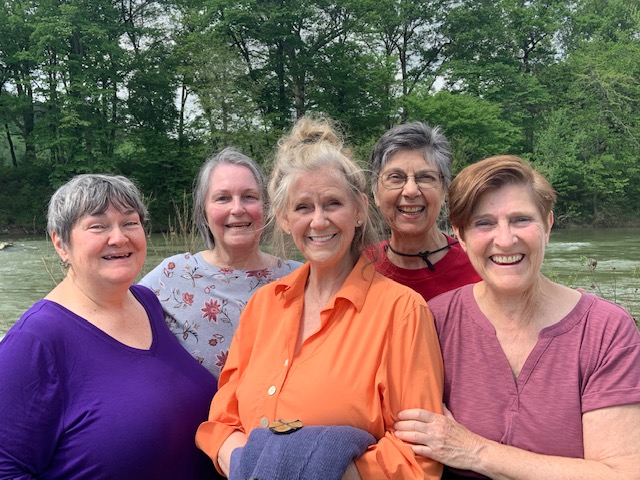 Ladies from recent retreat!